Ribbon: Yellow with blue and burgundy edge stripes.

Instituted: 18 January 2013.
Awarded: For personal courage and bravery in the fight against crime, devotion to the Oath, high professionalism, initiative and perseverance in detecting particularly serious crimes. selfless actions at risk of life or in case of injury while maintaining public order or apprehending dangerous criminals.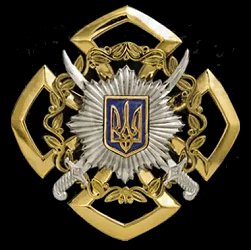 Sorry - no picture of reverse